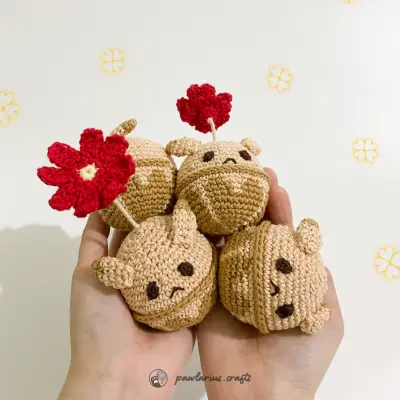 Klee Jumpty Dumpty Mines Bomb Genshin Impact
This is Genshin Impact Klee mini bomb from her skill Jumpy Dumpty, I love the cute design at the first sight and finally I make my own mini Jumpy Dumpty~ In this PDF amigurumi pattern you will find written instructions and 70++ picture tutorials!
Cotton yarn 2.5mm, color: cream, light brown, brown, yellow and red
Sewing tools: scissor, needles, pin needles
Optional - If you make the variant with flower stem: pliers, 1 metal paperclip & fabric glue
In this amigurumi PDF pattern, I also add information about how to make invisible decrease, describe the difference between front loop and back loop and show techniques on how to change yarn colour nicely.
Preview
I've lost count on how many Klee Jumpy Dumpy mines that I've sent to their new owner who love Genshin Impact. It's just too adorable to resist!
If you like it, click that Download button to proceed!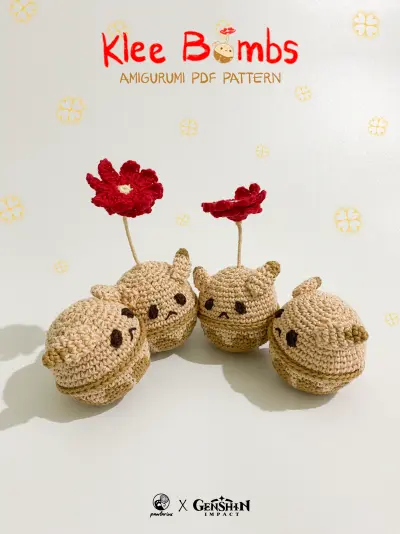 This pattern is for personal use only, you are not allowed to sell / share / duplicate this pattern instructions in any medium. But you can sell any amigurumi dolls created from this pattern with credits from pawlarius.crafts.
Last updated at 2023-02-18T03:07:50.576Z