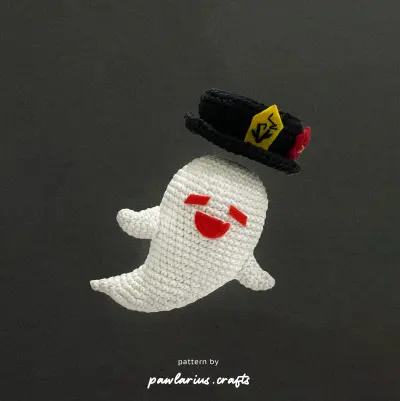 Boo Tao Hu Tao Ghost Genshin Impact
Meet Boo Tao, the loyal companion that floats around and always up to some mischief with Hu Tao from Genshin Impact.
(Hat only) Non-Woven Felt Fabric
Stitch marker, needles, and pin needles for sewing
Pencil, Paper and Scissor
Stuffing materials for doll
Preview
Make your Boo-Tao amigurumi, the loyal floating companion from Hu Tao Genshin Impact, complete with the famous hat.
This tutorial has a dedicated page for printables face & mouth pattern, more than 50++ picture tutorial and detailed step by step instructions.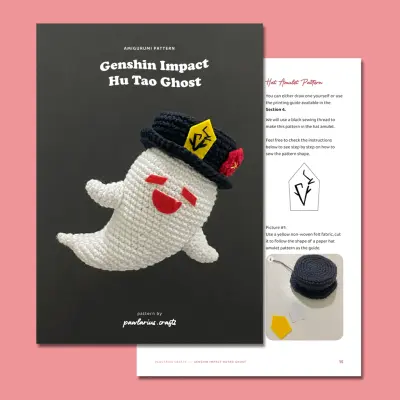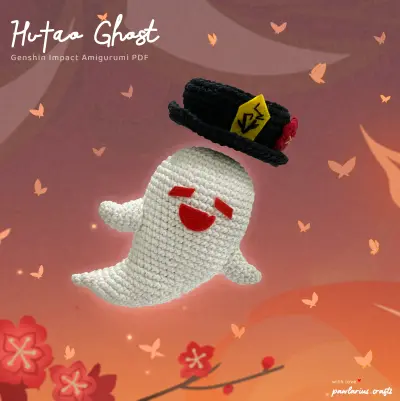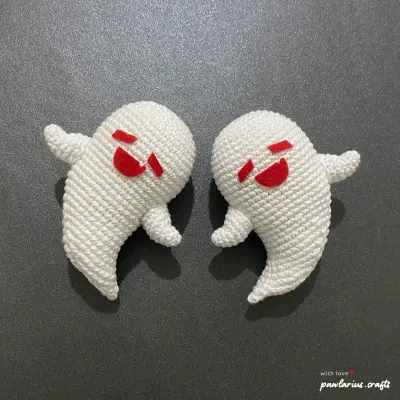 This pattern is for personal use only, you are not allowed to sell / share / duplicate this pattern instructions in any medium. But you can sell any amigurumi dolls created from this pattern with credits from pawlarius.crafts.
Last updated at 2023-02-26T02:28:48.633Z